At Jai Medical Systems, keeping our providers informed is our top priority.

Please review the information below for our newsletters, latest healthcare updates, and special announcements.
Jai Medical Systems Managed Care Organization, Inc. Provider Newsletter
Spring 2018 – VOLUME LXIII
New Provider Enrollment Portal – ePREP
Maryland Medicaid's new electronic Provider Revalidation and Enrollment Portal (ePREP) is live! ePREP is the one-stop shop for provider enrollment, re-enrollment, revalidation, information updates and demographic changes. There are two phases of ePREP implementation. Phase I includes most solo practitioners and group practices. Phase II go-live in Spring 2018 includes hospitals, clinics, other medical facilities, and long term services and supports waivers providers. To enroll or revalidate with Maryland Medicaid today, please contact the ePrep call center at 1.844.4MD.PROV (1.844.463.7768) or visit the ePREP website at www.ePREP.health.maryland.gov.
---
Medicaid Recipient Status Changes
To prevent Maryland Medicaid participants from losing coverage due to life changes, please encourage your patients to update their Maryland Health Connection accounts any time they experience significant life changes—including pregnancy, change of address, or change in job status. Medicaid participants can make updates to their accounts using any of the following options:
Go to MarylandHealthConnection.gov; use the "Change my information" button on your homepage.
Get in-person help from a connector entity, local health department, or local department of social services.
Download the free Enroll MHC app.
Call Maryland Health Connection at 1-855-642-8572 (TTY: 1-855-642-8573).
---
Referrals to Specialists
Each member's PCP is responsible for issuing referrals for care beyond the scope of the PCP's practice. As referrals are only valid for 90 days after issuance, the PCP must supply the applicable medical records to the specialist in a timely fashion in order for the patient to be seen within the appropriate timeframe. If the patient cannot be seen by the specialist within 90 days, another referral will be required. To ensure that your claims are processed quickly and accurately, please make sure to follow these simple guidelines regarding referrals:
Primary Care Providers
Please ensure that all referrals are completely filled out and written legibly.
Please make sure that the information written is transferred legibly to the attached carbon copy.
Please ensure that the member's information is correct and all provider information is filled out in its entirety.
Once the referral has been completed, please fax it to 1-866-381-7200.
Specialists
Verify that a valid referral was obtained prior to rendering services.
If you are unaware of referral information (date the referral was issued, service location, services desired, etc.), please contact the member's PCP to verify what is being requested.
When submitting a paper claim, attach a copy of the valid referral with the claim to ensure that the claim is processed with the correct referral.
---
Formulary Change Notice—VOSEVI
Effective immediately, Vosevi (sofosbuvir/ – velpatasvir/voxilaprevir) , has been added to the Jai Medical Systems formulary with prior authorization required. "Vosevi is a Hepatitis C treatment specifically for patients with Hep C who were previously treated with certain advanced Hep C regimens, but haven't been cured. It has been proven to effectively treat all 6 main Hep C genotypes. Cure means the Hep C virus is not detected in the blood when measured three months after treatment is completed" (www.vosevi.com). For more information regarding our Formulary, please visit: http://www.jaimedicalsystems.com/providers/pharmacy/.
---
Case Management & Disease Management Programs
Complex Case Management and Case Management programs are available for Jai Medical Systems' members, who have serious medical conditions or have complex and/or special needs. These services provide support and guidance to those members who need or would like extra assistance with their health care. Our Case Managers can also assist with care coordination. Case Management is a voluntary program and members must be willing to actively work with their Nurse Case Manager to improve their health and meet wellness goals.
Reminders:
*Referrals to Case Management should be completely filled out. Please include the patient's most recent contact information (telephone/address). This will allow us to reach the patient as quickly and efficiently as possible.
*Please include with the referral the most recent office visit notes, any other areas of concern that you would like addressed, as well as, any copies of recent specialist referrals.
*Remember to send referrals and supporting documentation via fax to (410)-433-8500, Attention: UR Coordinator.
Please feel free to contact our Case Management Department for a resource packet if you do not have one already. This packet includes resources on a variety of topics that are applicable to our members including: Housing/Homelessness, Transportation, Food Services, Disability Assistance, Behavioral Health/Substance Abuse, and Domestic Violence.
If you would like to request an electronic copy of the resource packet, please email Ms. Mandy Bobes, RN, at amanda.bobes@jaimedical.com. Please do not hesitate to call the Case Management Department at 410-433-5600 with any questions.
---
Asthma Health Education
All asthmatics who have persistent asthma (have been to the ER, been hospitalized, or filled albuterol more than 2 times) should fill their Asthma Controller medication more often than their albuterol or rescue inhaler. Asthma Controller medications are now available in a 90 day supply and Jai Medical Systems offers Asthma Education Classes for our members. Please call 1-888-JAI-1999 for more information.
---
Visit Us Online
There are many online services available for our members and providers. Many of the resources listed in the chart on the left are available on our website at www.jaimedicalsystems.com.
If you prefer, all of this information is also available in print and by telephone. You may request this information by calling Jai Medical Systems at 1-888-JAI-1999.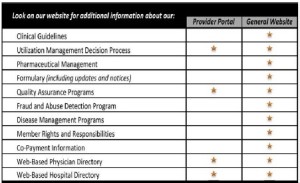 ---
Updates and Reminders:
Provider Portal: Participating providers are encouraged to utilize our Provider Portal to inquire about member eligibility, claim status, appeal status, and much more. To begin using our Provider Portal, please visit our website:
www.jaimedicalsystems.com
Health Risk Assessment: Please encourage members to utilize our online wellness portal, located at www.jmslivelifewell.com. Our portal features wellness tips, health education videos, and a health assessment that members can complete.
24 Hour Nurse Advice Line: Please inform members about our 24 Hour Nurse Advice Line. To access our 24 Hour Nurse Advice Line, members should call 1-844-259-8613.
Electronic Claims Submission: To submit claims electronically, please register by visiting ClaimsNet website at www.claimsnet.com/jaiPrior to submitting your claims, please fax the appropriate authorization Attn: Authorizations, Fax Number 1-866-381-7200.Prior to submitting your claims, please fax the appropriate referral to Attn: Referrals, Fax Number 1-866-381-7200.
New Providers: Stevenson Podiatry, LLC provides podiatry services in Glen Burnie, MD, as well as at Jai Medical Center – Park Heights.